Juniors: "BRASS"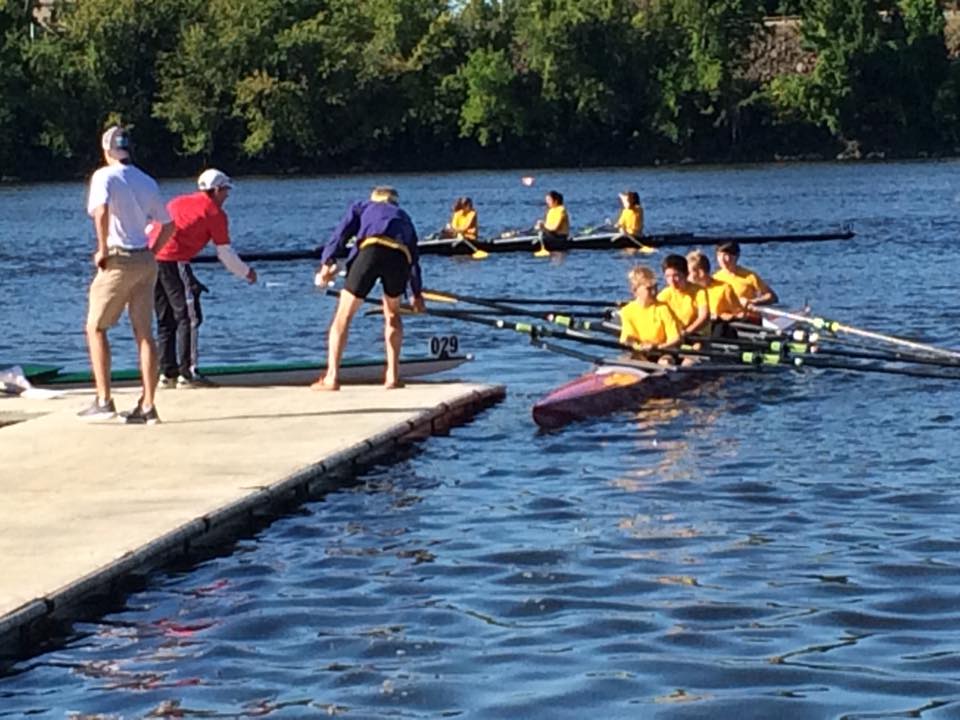 Juniors in the rowing world are rowers in high school, while middle schoolers are "mods." But our juniors program covers both categories, so people aged 10-18 are all encouraged to come out.
Our juniors are boys and girls from local public, private, and home schools. They sweep and scull. They row singles, doubles, quads, and fours. They cox and navigate. They learn leadership and followership. They erg and race. They de-rig and load. And they become physically strong and technically proficient in the process. When competing, they go by the team name "BRASS," proudly wearing our brass-colored uniforms and harking back to our old club name.
We're proud to have summer 2022 skilled coaching from Heather Adle and Randy Oberle as well as our many dedicated volunteers.
Ages 10 to 18, new or experienced are welcome to learn and experience a sport unlike any other.  Come Row With Us!
The summer session runs 9-11 am Monday, Wednesday and Friday from  June 29 to Monday, August 22.
These sessions are suitable for beginners as well as advanced rowers. The focus of the summer session will be rowing readiness for the fall racing season.
Whether you plan to sweep row with a school team or continue sculling, a summer at Berkshire Community Rowing will sharpen your skills;
Coaches Patrick and Claire, along with their volunteer assistants, are well suited to the task.
The season cost is $400.  As always, financial aid is available.
Please register as soon as possible at RegattaCentral.com:  https://www.regattacentral.com/clubs/?org_id=595
Please select Student Membership under the Memberships tab.
To those new to BCR, you may attend the first week with no obligation; simply register under Memberships as Provisional.