Winter Is No Cause for Whining
The Winter Program is starting out with tons of energy. Berkshire Nautilus is proving (once again) the perfect site for it, and our new crew of winter warriors is bigger and better than ever.
The first training sessions at Berkshire Nautilus were well attended.
The second week's attendance has been ever better. On Monday, there were  nine in the group, though all twelve ergs were out in case others wanted to join. Dan has been coaching with a focus on technique so far–pause drills to help in isolating aspects of the stroke that need work. 

The crew runs the gamut from longtime, committed rowers to those who've never been on the water and had never been on an erg. That's the benefit of erging–you can do it alongside someone of vastly different experience knowing that it never gets easier, your numbers just change.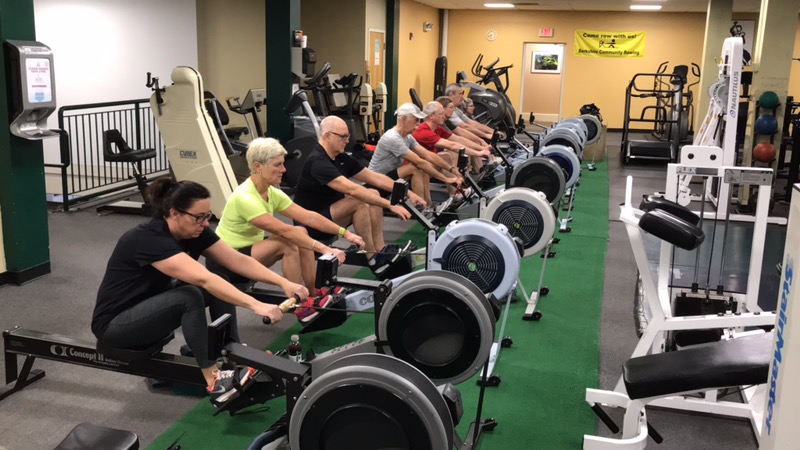 Thinking about joining up? You should do it! Be in touch  with the club via email and we'll get you connected. Or just come to Berkshire Nautilus some Tuesday or Thursday at 6 AM, or Saturday at 7:30 AM.